About Us
The Service we offer to our valued clients includes:
1. A professional team of skilled analysts to examine the specifications, standards and design drawings of each project.

2. A dedicated project manager to see each assignment through to its conclusion.
3. An international inspection team.
4. Strong logistics support – an express service by land, sea and air.
5. All our clients are greeted with a warm welcome and the service they would wish to receive during their stay with us. We can meet you at the airport and we will offer you help and support throughout our business negotiations and when you relax as a tourist. Our local knowledge and experience will make your stay all the more enjoyable and will help you to save on your accommodation costs.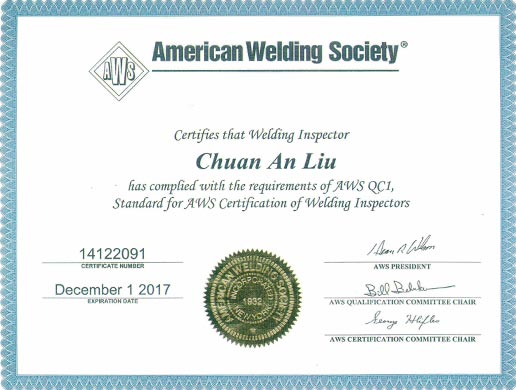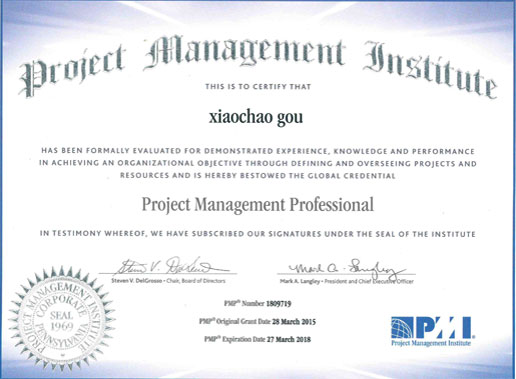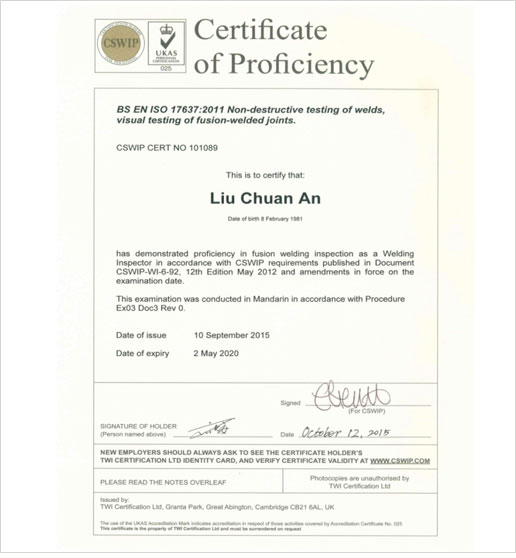 The Achievement
Our record of achievement
1. We have an average annual turnover which has reached 12 million dollars
2. Our main clients are: Trelleborg Group, China Conmmunications Construction Co. Ltd., BP, HIT, Yooil Engineering Co.Ltd., McConnell Dowell Constructors Pty Ltd., Bouygues, Bechtel, Saipem, Chevron, BAM Group
The project
1. 2008 100 sets steel structure in Fos, France.
2. 2008 100 sets steel structure in Melbourne for SWANSON DOCK
3. 2009 58 sets steel structure in Felixstowe, UK
4. 2010 88 sets steel structure in Brisbane for CAIRNS CRUISE LINER TERMINAL
5. 2010 101 sets steel structure in Bahrain for ASRY BASIN PROJECT
6. 2011 86 sets steel structure in Thailand for Siracha Harbor Extension & Refurbishment Project
7. 2012 86 sets steel structure for DB Company.
8. 2013 603 sets steel structure and 500 pcs casting in Dubai for Doha project
9. 2014 73 sets steel structure in Russia for BALTIYSK BERTH.