Spillway Gates
What is the Spillway Gate?
Spillway gates synthesize both advantages of rubber dam and steel gate dam which is a new type of hydraulic structure.
Due to spillway gates not restricted by geographical climate conditions, environmental applicability strong. Can be used in city flood control, environment beautify,irrigation,hydropower, tourist attraction, sewage control, aquaculture. Especially play big role in flash flood ,flotage ,rolling stone, sediment river
And also used to:
●Steel gate in adaptation environment.
Like: broad river, river coating depth, flash flood, navigation river
●Hydraulic automatic flap gate in adaptation environment.
Like: rapid flow,flotage,sediment,rolling stones river.
●Rubber dam inadaptation environment.
Like:large,rapid,flotage,rolling stone, ice run river
●Exceed rubber dam, hydraulic automatic flap gate design scope and bear ability environment.
Like: dam height over 5m,top running water over 1m project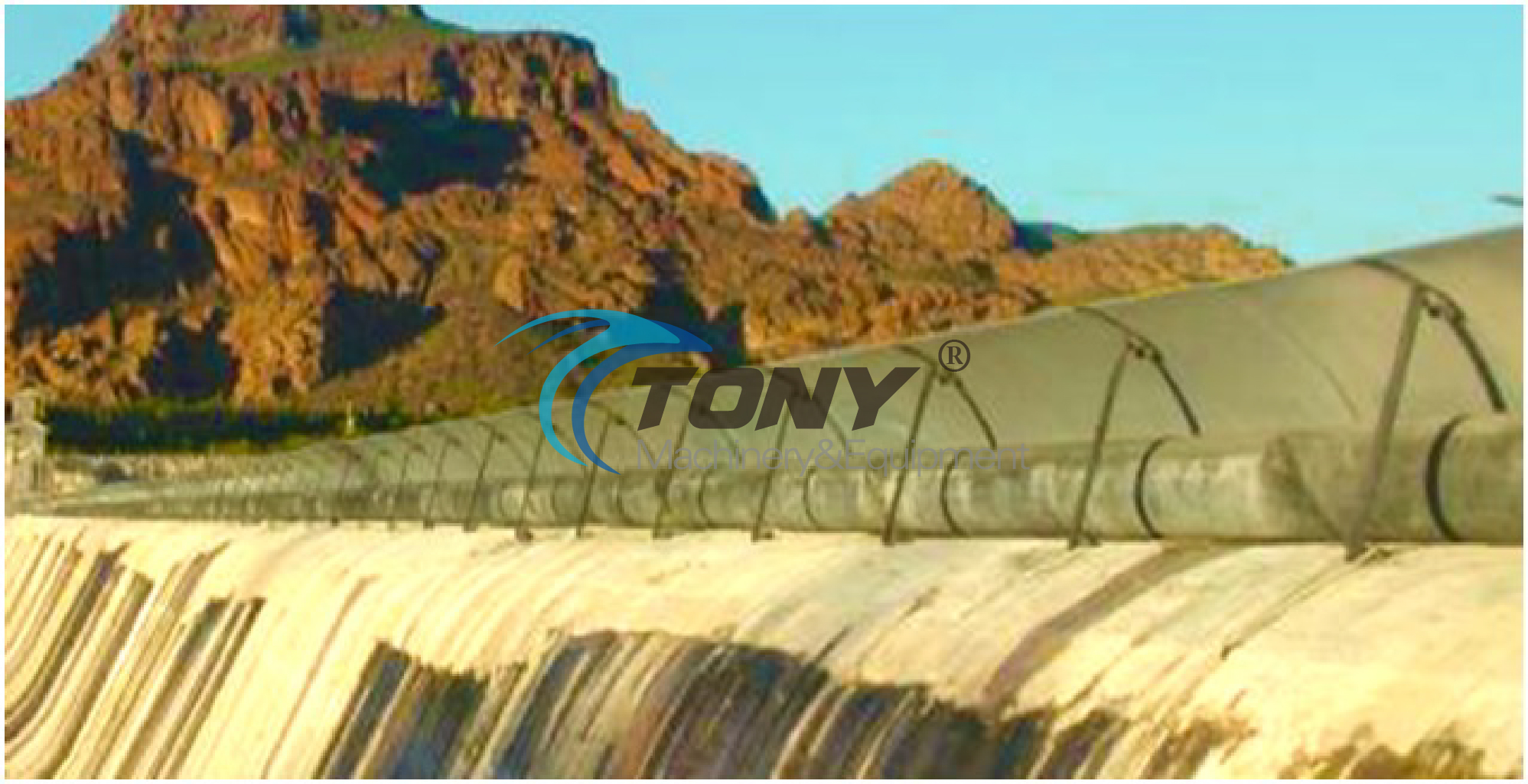 1. Spillway gates structure
a set of gate panel;a set of air bladder;a set of anchor bolt;a set of automatic inflatable and deflatable system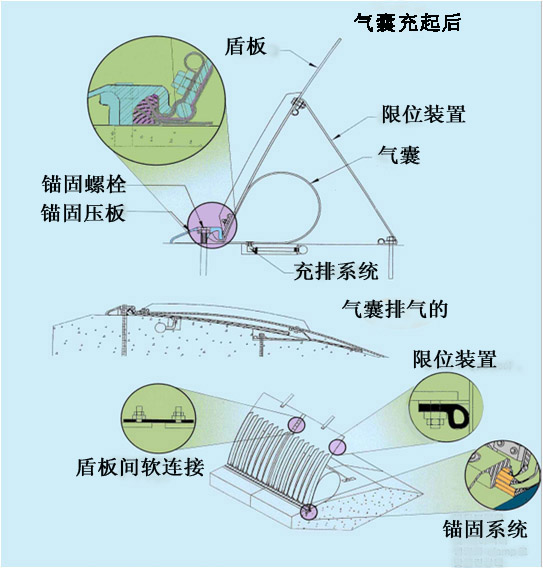 2. Operating principle :
A Block water :
Through inflating the air bladder to support the steel gate to block water.
B Spillover:
When spillover, the air bladder under the steel panel can be protected from water scouring and flotage attacking.
C Dam height adjust:
Adjust the air pressure to get the required height
D Deflation
When air bladder deflated, gate panel and air bladder are both cling to the riverbed and the air bladder was entirely covered by the steel panel. (All of the operation processes can be under automation supervisory system)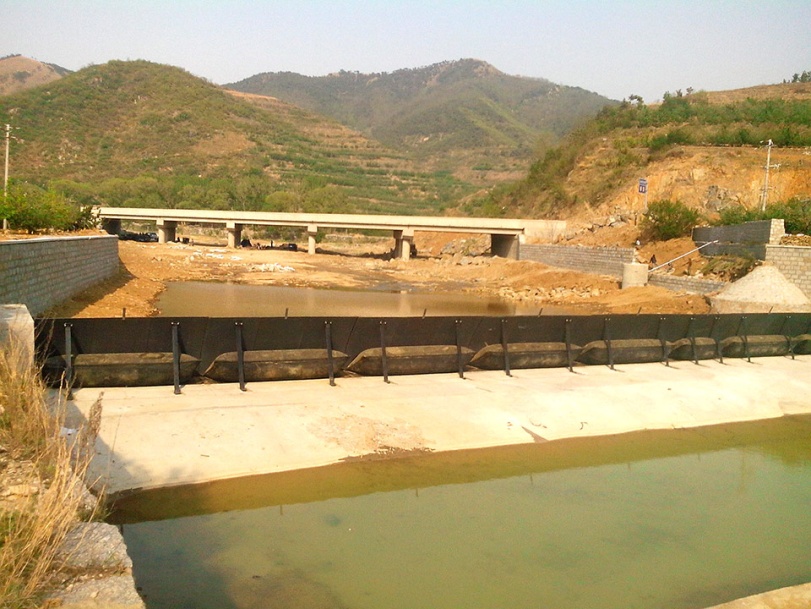 Block water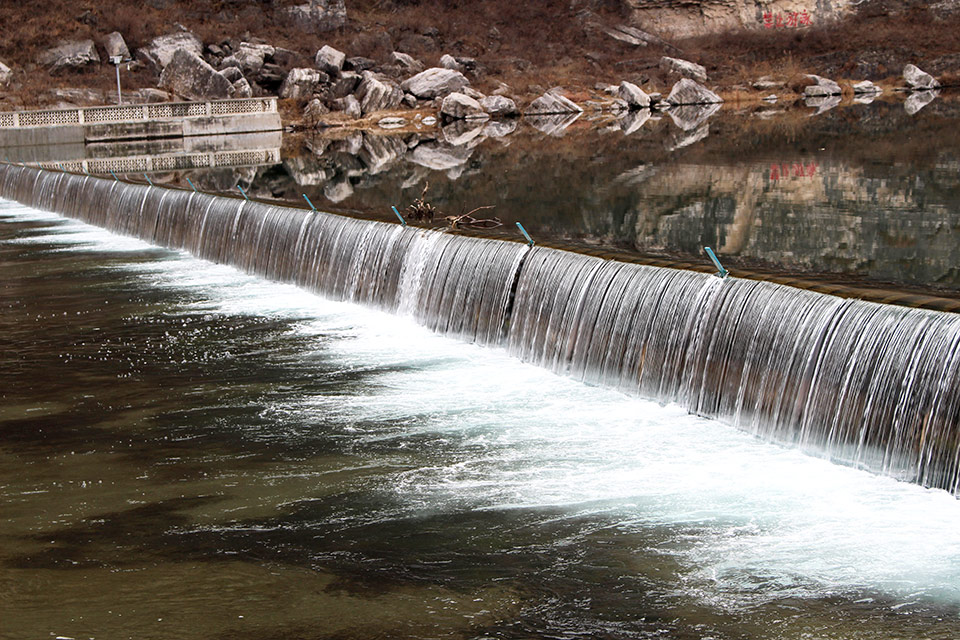 Spillover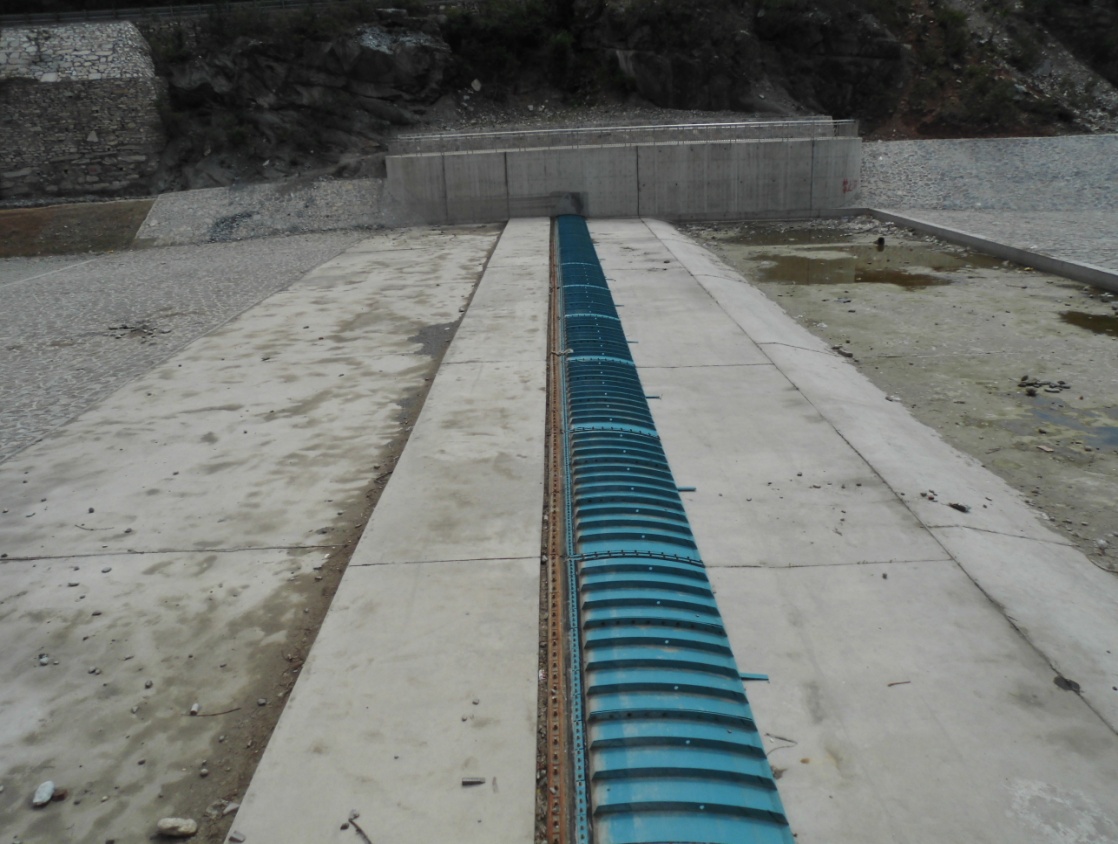 Deflation
3. Property compared with traditional hydraulic structures
※Structure simple, building and installing period short
※The ability of flood control and flood defense is outstanding, operation is safe
※The height of the flows and operation situations can be controlled continuously.
※High-efficiency in cleaning and silt discharging
※Good capacity of blocking and overflow
※Inflating and deflating time short, operation management simple
※Long service life and good economic returns.
※Earthquake resistant ability strong, high adaptability
※Beautiful landscape
※Special abilities of against ice and freezing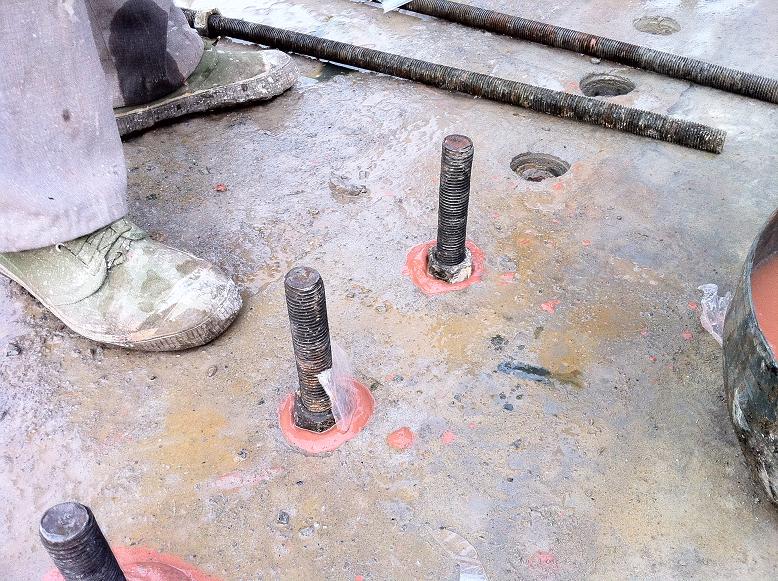 Anchor Installation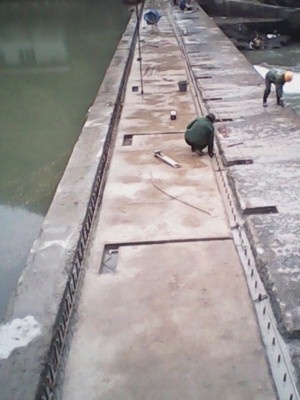 Finished basement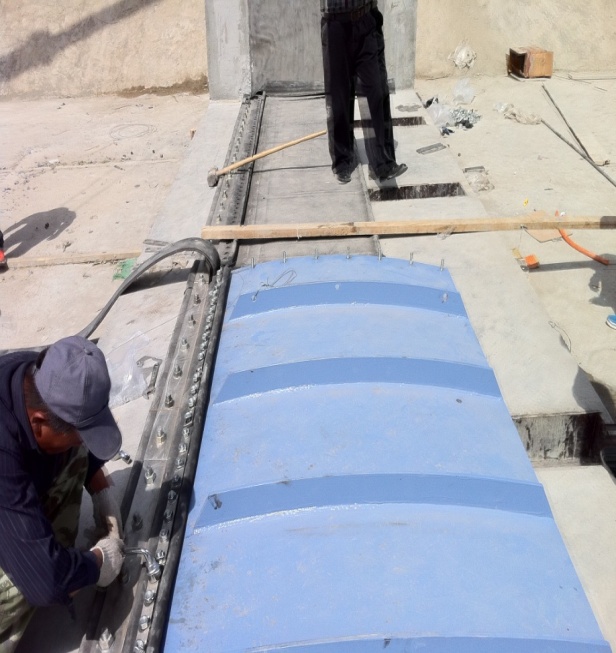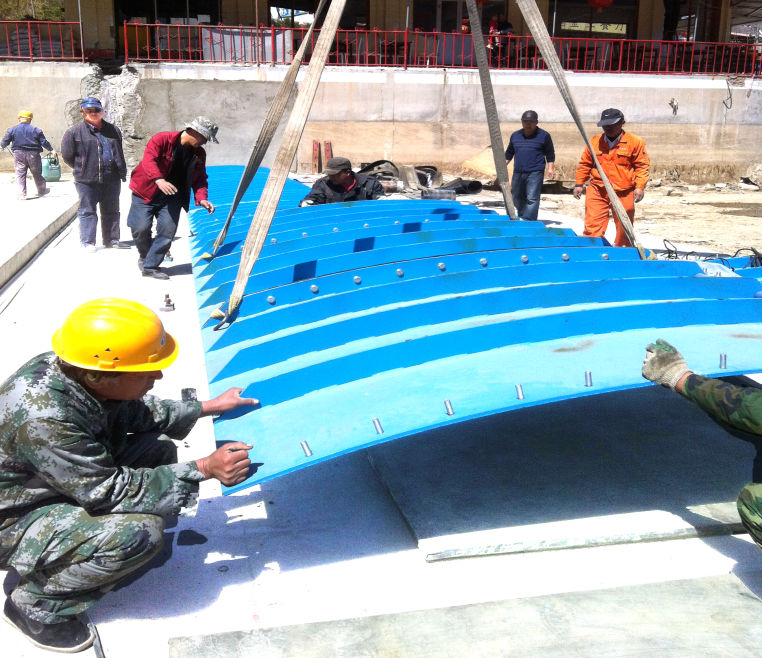 Install steel gate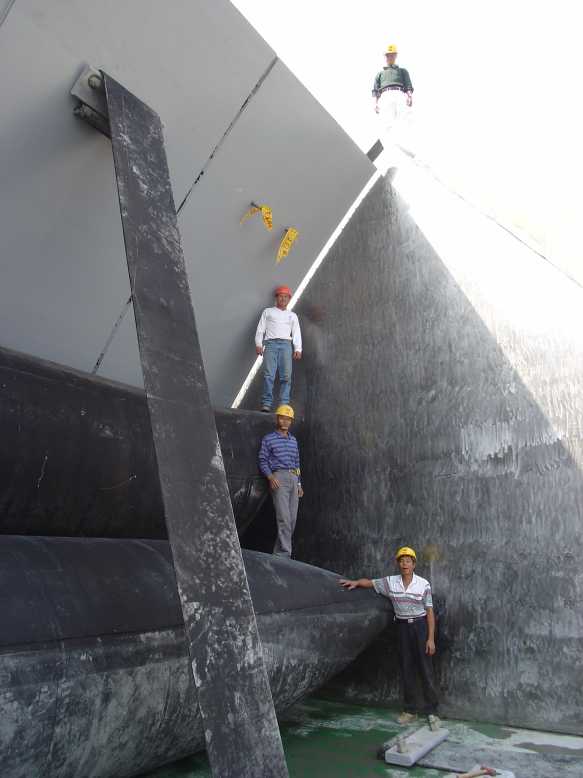 Inflate Rubber Bladder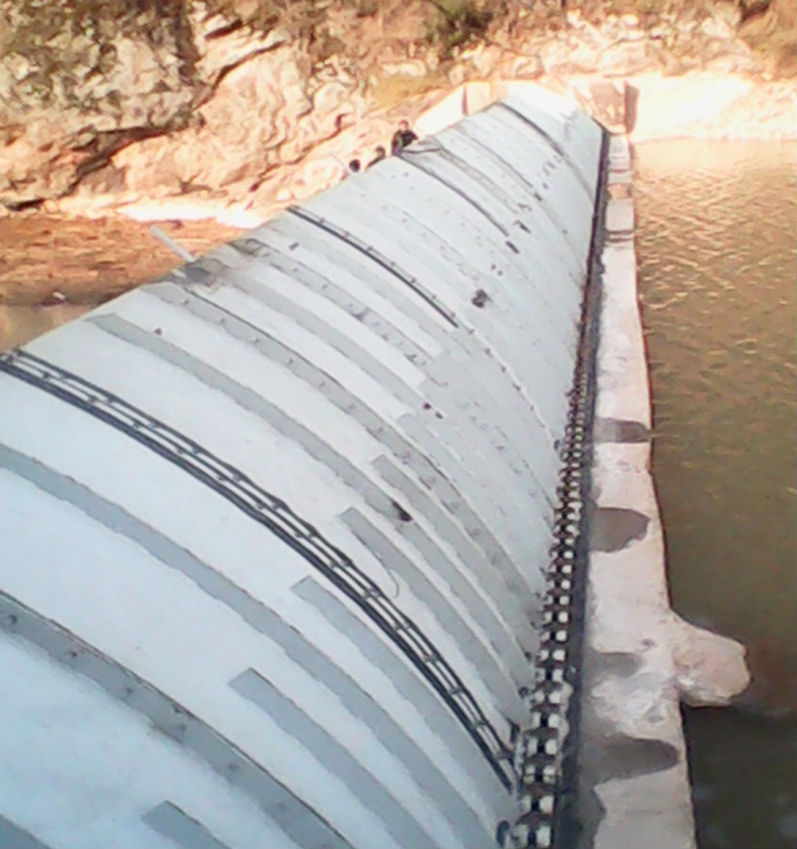 Support the steel gate

Spillover Beautiful landscape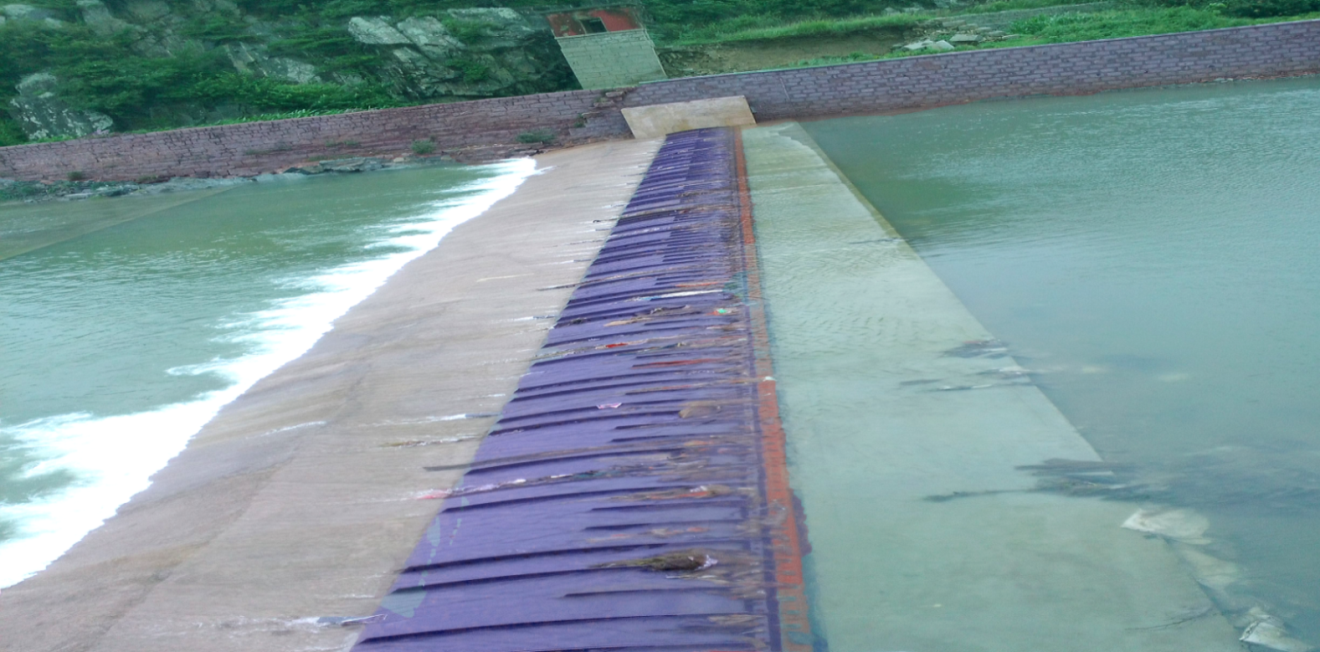 After deflation
4. Project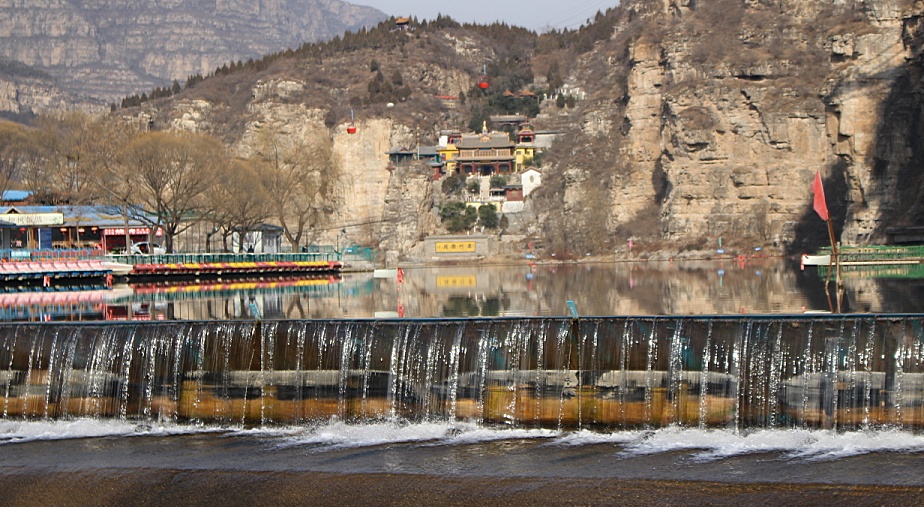 Project in Beijing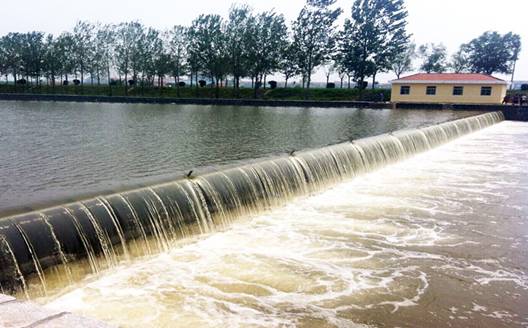 Project site in Jiangxi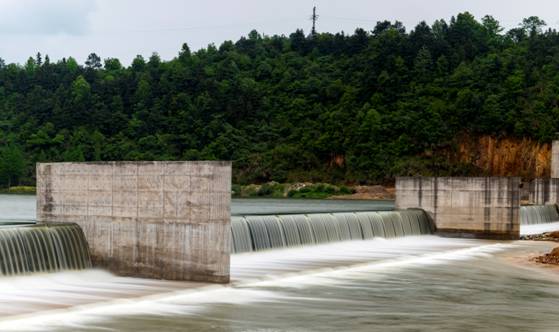 Project site in Beijing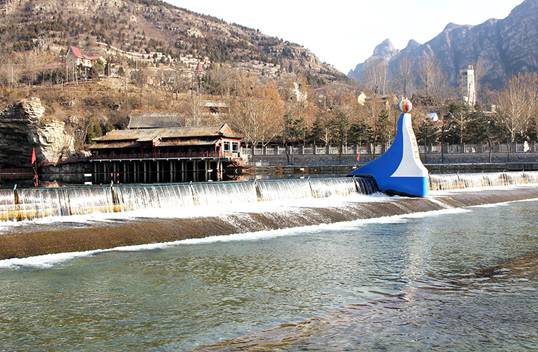 Project site in Yantai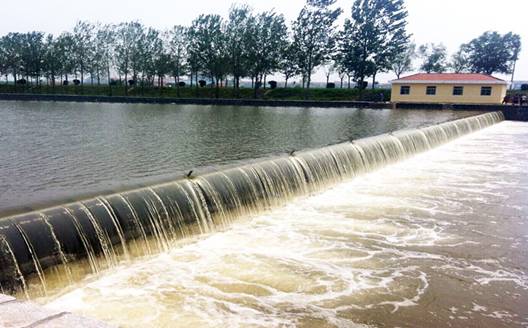 Project site in Jiangxi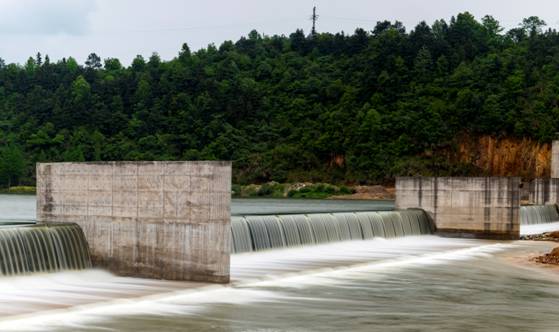 Project site in Tangjiabo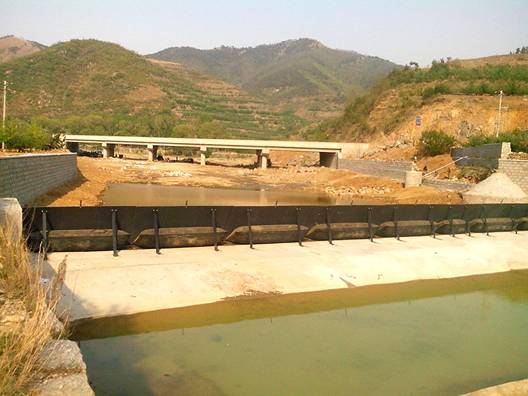 Project site in Yantai
o