Pneumatic Rubber Fender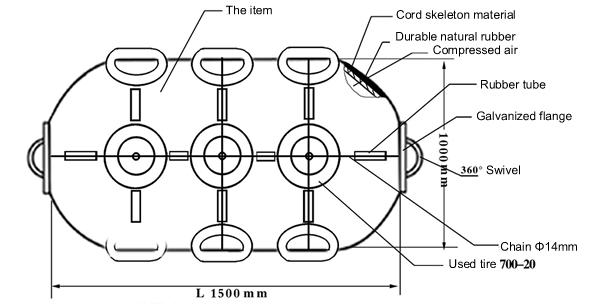 Characteristic:Pneumatic rubber fenders use compressed air as buffering medium to absorb the impact energy of the ships. They feature good resilience, high energy absorption, perfect angular compression performance, and convenient portability; therefore they are widely used at large offshore terminals and floating docks without good STS or STD berthing conditions.
Specifications:

I.Materials
1. Inner Rubber and Out Rubber
Item

Specification

Testing standard

Mpa Tensile strength at break (Mpa)

Outer layer

Inner layer

GB/T528

≥1 8

≥1 0

Elongation at break (%)

≥4 0 0

GB/T528

Hardness (HS A)

6 0±1 0

5 0±1 0

GB/T531

Aging coefficient of tensile strength at break (%)

≥8 0

GB/T3512

Aging coefficient of elongation at break (%)

≥8 0

GB/T3512

Hardness change (HS A)

≤8 0

GB/T531
2. In addition to the above-mentioned specifications, the outer layer meets the following ones
(1) adhesion is ≥ 8kn/m;
(2) Permanent deformation rate is < 30% after 70℃±1℃x22h aging.
(3) No cracking should occur after static ozone aging (after the sample is elongated 20% and exposed at 50ppm x40℃x96h).
(4) No cracking at -40℃ and no stickiness at 70℃.
(5) No swelling or stickiness shall occur when the fender is exposed to such petroleum products as crude oil, engine oil, and diesel oil.
3. The cord density of the nylon tire cord fabrics is 95±5 per 10 cm and the breakage strength of the nylon cord is
280±10 N per cord.

II. Performance
(1) The pressure shall not decrease within 24 hours after the first inflation.
(2)At the compression deformation rate of 60%, its diameter shall restore to more than 97% of the original one within 5 minutes after the pressure has been released.
(3)At the compression deformation rate of 60%, its reaction force and absorption capacity shall not be lower than the statistics in the following table.
(4)Its explosion pressure shall not be lower than 12 times of the first inflation pressure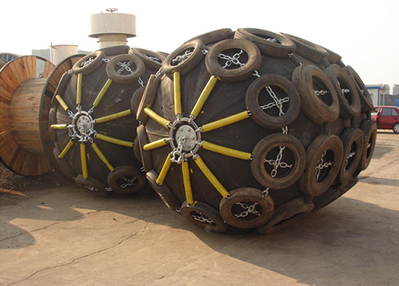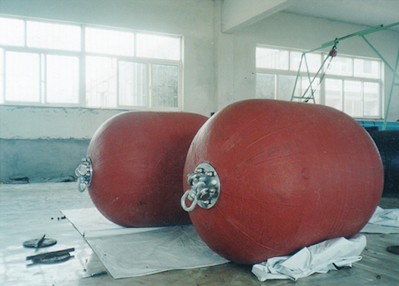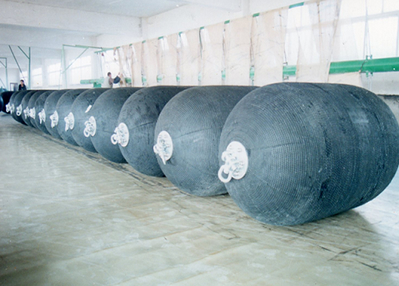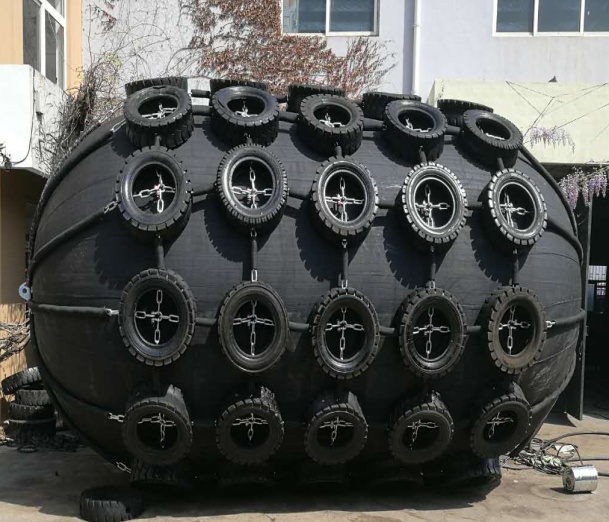 .